Book a FREE
Consultation
GET IN TOUCH
ABOUT FINANCIAL STEPS |
KEVIN DURCAN
Financial Brokerage Specialising in Life, Pensions & Investment Markets
Financial Steps opened its doors in 2019. With over 50 years of combined experience in the financial sector, Kevin and Veronica decided that they could offer a unique and personable product to their customers. The goal was to create a financial brokerage built on Trust, Reliability and Service.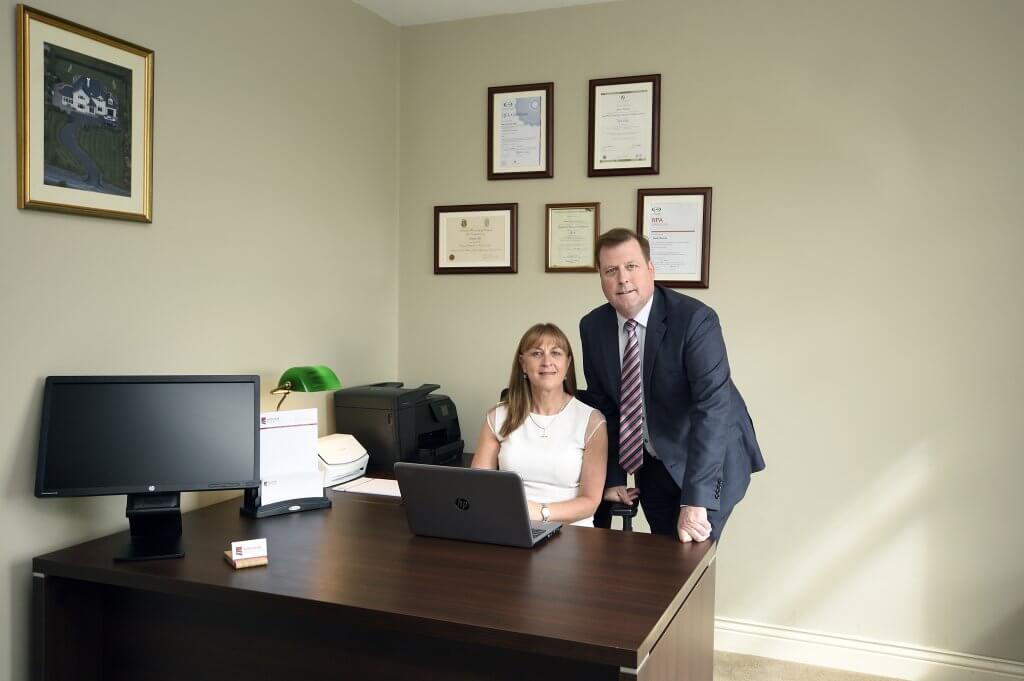 Kevin followed in the footsteps of his father Paddy who worked in Life Assurance with New Ireland for over 44 years. He joined the team in 1987 as a financial advisor and spent almost 30 years creating and maintaining relationships with his helpful guidance. Kevin prides himself on being a true trusted adviser with his clients, many who are still clients to this day.  Kevin has particular expertise in pensions, providing invaluable advice up to and post-retirement. 
National Diploma in Sales & Marketing
Qualified Financial Advisor QFA. FLIA.RPA
Fellowship Holder in the LIA
Veronica began her career at Permanent TSB and has over 25 years' experience. 15 of those years were spent as an Assistant Manager, gaining invaluable knowledge in the area of lending with a specific interest in mortgages. Veronica is determined to provide honest and impartial advice, paired with a reliable, top quality service.
Qualified Financial Advisor, QFA
"The brand to me is built on simple steps to achieve your financial freedom" – Kevin Durcan
Speak to an expert TODAY!
Kevin, we would like to thank you for your recent assistance in dealing with our financial requirements. For anyone looking for advice on pensions, life policies etc. we most definitely would recommend Kevin. He is reliable, trustworthy, professional, knowledgeable and flexible (he met with us on numerous occasions be it evenings or afternoons whichever suited us best). Thanks again Kevin, your advice was greatly appreciated. Best of luck in the future.
Making financial planning easy to understand is what the team at Financial Steps do so well. They sought to understand each individuals' circumstances and advised of the best steps to take at this stage in their life. Our team at TheaPamex were very happy to receive this individual bespoke attention, delighted to recommend Kevin and Financial Steps.